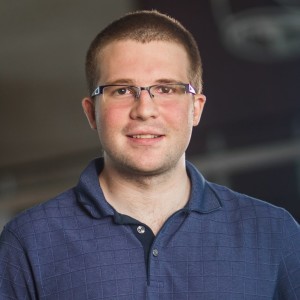 Howdy! Welcome to my blog. My name is Evan McClintock, though some of my friends call me EvMac. First and foremost: I am a Christian, fully dedicated to strengthening my relationship with my Savior, Jesus Christ. Jesus is Awesome and He always will be!
Currently, I am living in Bryan / College Station, Texas. In May 2016, I received my Bachelor Degree in Management Information Systems from Texas A&M, and I am now a MIS graduate student at Texas A&M. I work as a Student Assistant at The Association of Former Students on the Web Team, where I am responsible for managing over 100 websites in the AggieNetwork.com Hosting program.  In College Station, I attend Central Baptist Church.
Cypress, Texas, is my home whenever I'm not in school.  Whenever I am home, I attend Fairfield Baptist Church. For High School, I graduated from Cypress Christian School in May 2012 and I frequently return there to speak to students in their Bible classes.
Every day I use my God-given expertise with computers and tech gizmos and gadgets to help others who have tech problems and glorifying Jesus in the process.  Other activities I enjoy include: playing the piano, singing, writing poetry or music, acting, computer programming, graphic design, and especially spending time with my God and my best friends.
I am the head administrator of HisCompass Ministry (HisCompass.org) and GodWord (GodWord.org), HisCompass Ministry is a Christian website I started in 2005, and GodWord is a Bible verse memorization website, which I started in 2012.  My favorite Bible verse is I Corinthians 10:31: "…Whatever you do, do it all for the glory of God."
Even though I try to be like my Lord, I am far from perfect, and I want everyone to know I am only a saved sinner, who by the grace of God, is living for Him. My main goal is to serve Christ with the talents and abilities He has given me. If you want to learn more about me, check my featured posts here.
You can request to follow me on Twitter: @EvanMcClintock or add me as a friend on Facebook.